The technology behind the world's most comfortable underwear!
---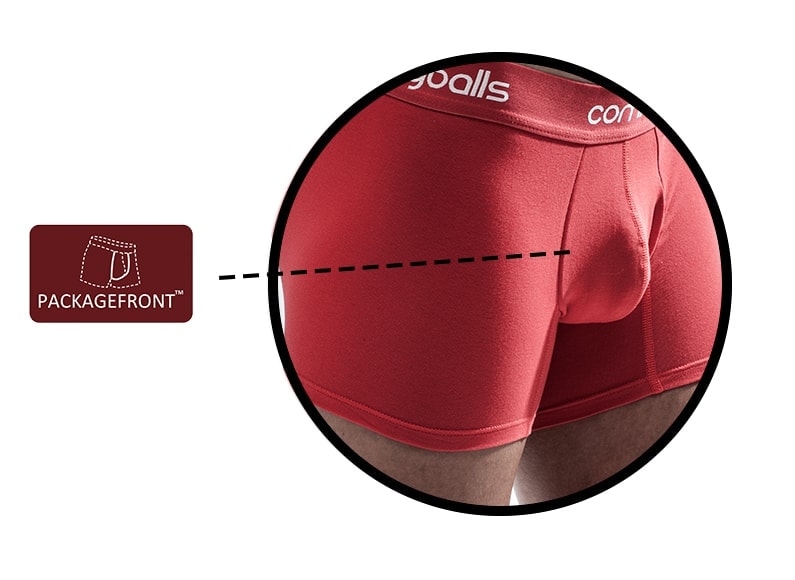 PACKAGEFRONT™
We designed the highly anticipated PackageFront™ which creates an unique and comfortable feeling for your balls and prevents unnecessary heating. Carefully shaped panels in combination with innovative use of elastic stitches in the sewing, ultimately lift the user experience to a whole new level. PackageFront™ is made from an extremely elastic material, so we can assure you that this popular boxer will fit perfectly.
---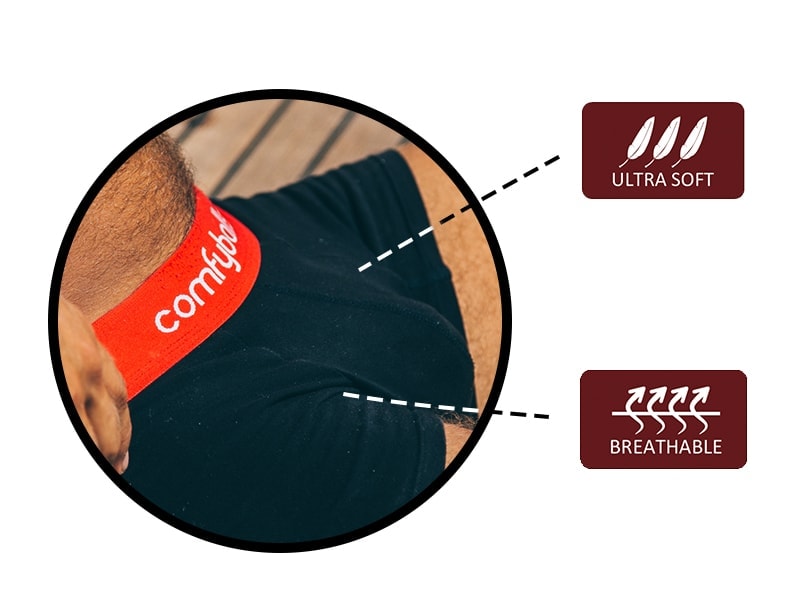 REDUCED HEAT TRANSFER
One of several features that make Comfyballs the superior choice is its prevention of unnecessary heating of the balls. This is achieved by combining PackageFront™ with our specially developed fabrics that make the balls being lifted away from the thighs, and both heat and fluid are transported quickly away from the skin. It is a proven fact that cooled balls have a positive impact on fertility and may help to increase sperms. Lifting your private parts away from the normal position between your legs reduces the risk of balls' discomfort. This means that you don't have to manually adjust "them" throughout the day, which we can all agree on to be an advantage! Although you might miss it at first...
---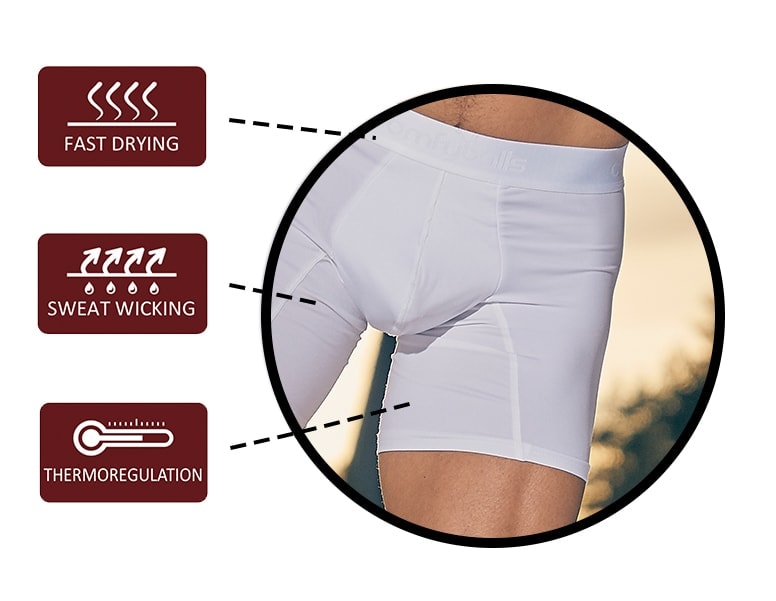 FOCUS ON SEAM AND TEXTILE
Comfyballs®-boxers are sewed with flat-lock seams, which makes the boxers extremely comfortable. The material used are supersoft oeko-tex certified fabrics that ensure maximum breathing and comfort. You are guaranteed a pleasant experience throughout the day regardless of the activity with Comfyballs®-boxers. We have spent an incredible amount of time to develop this perfect product for you, and we are so proud that our customers call our boxers the world's most comfortable boxers!
BESTSELLERS