COTTON
The perfect everyday underwear!
Cotton is our most popular series, and for good reason. This pair keeps you going every single day, even when the temperature changes!
Combed single jersey cotton, appr. 180 grams per square meter. The cotton fibers are combed before being spun into yarns, to avoid short fibres and unwanted particles. This makes the fabric extremely soft, with high durability. We add 8% Lycra®, to give strong and flexible stability, and maintain high fabric breathability.
92% cotton/8%Lycra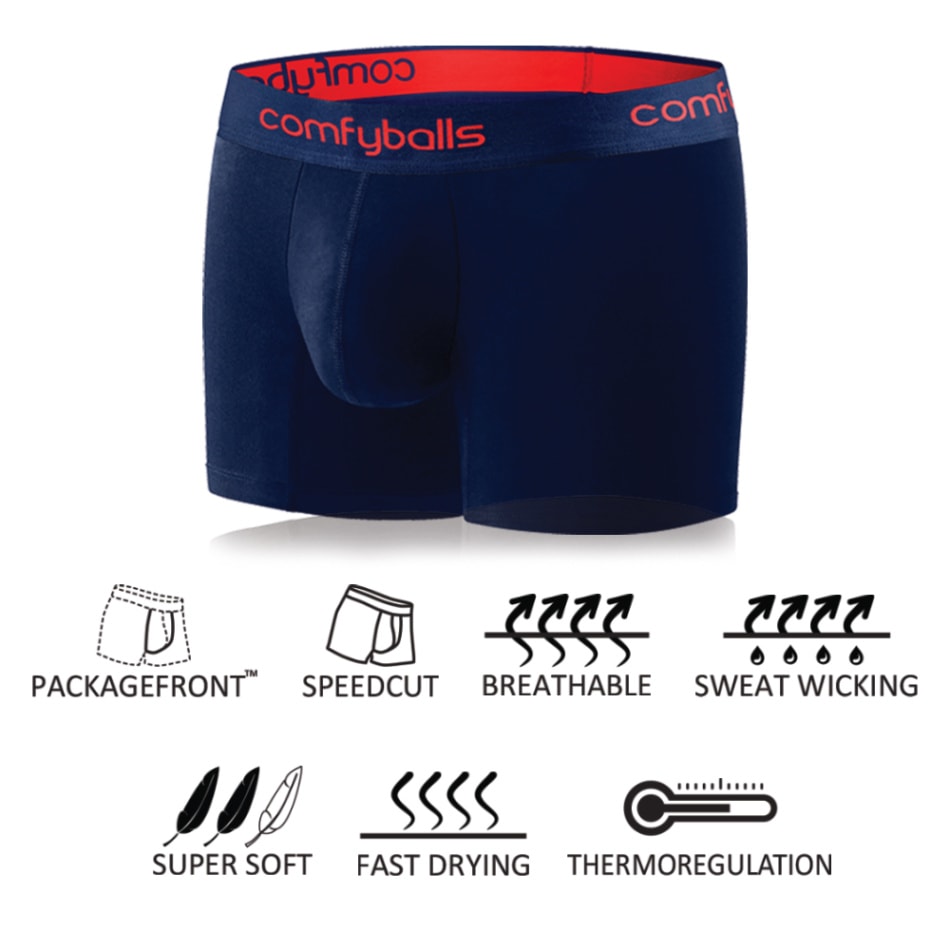 PERFORMANCE
Underwear for maximum achievement!
Performance is suitable for all kinds of sports and training. Soft, light and can withstand even the toughest sessions. The fabric dries very quickly as moisture is transported away from the skin. Does not contain Polygiene or other additives.
The fabric is soft and light, approx. 165 grams per square meter, and extremely durable. Excellent moisture management properties, super-quick drying and with good moisture wicking abilites. The fabric does not contain nanoparticles, Polygiene or other chemicals.
84% polyester/16% Lycra