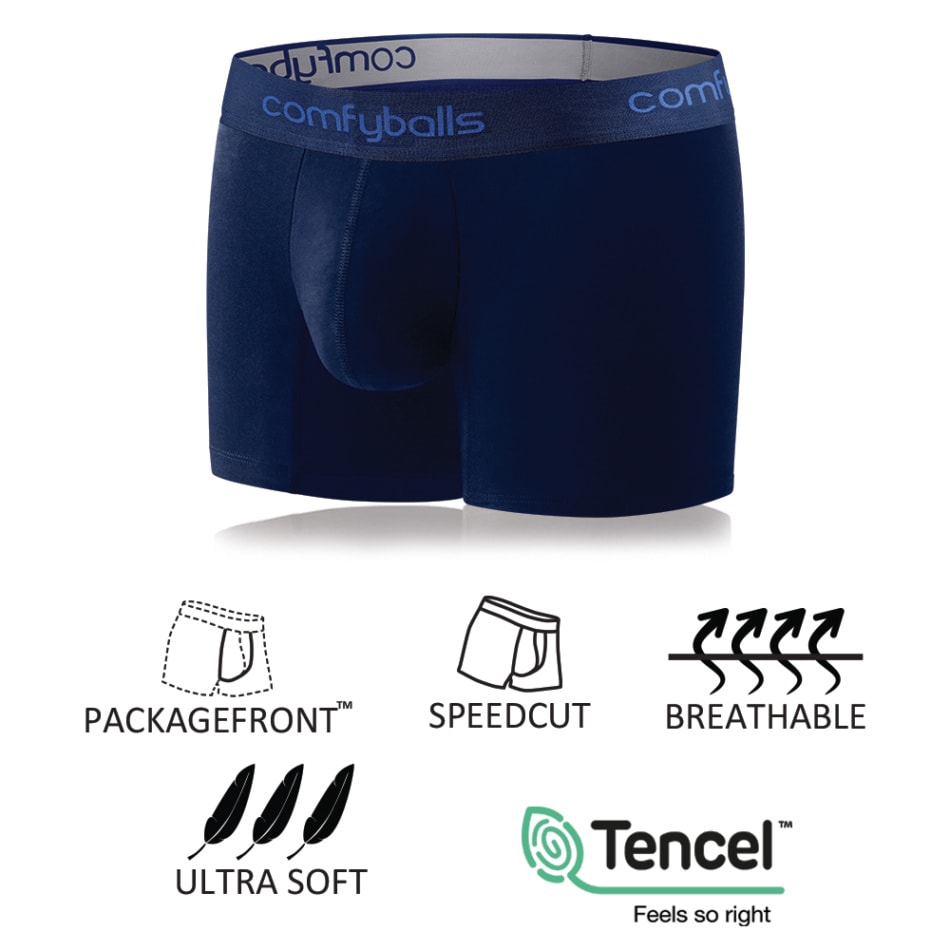 Extra soft and environmentally friendly!
A boxer series made of extremely soft fabric, made from Tencel® beech fibre. The boxers have a slightly heavier fabric which gives you a pleasant and somewhat warmer feel.
The Wood-series has great breathability and of course, has the unmistakable Comfyballs comfort with the technology that we are known for.
45% Tencel Modal, 45% Cotton and 10% Lycra.
Long
Our most popular choice and about 70% of our customers pick the Long version. This is the most common length of boxers seen around the world and what most customers choose if they have used normal boxers previously. We recommend choosing long if you're trying Comfyballs for the first time!
Regular
The Regular version remains a solid pick for 30% of our customers and give our comfort in a shorter format. This is more of a trunk and reduces the length of the legs. We advice using this if you prefer trunks over boxers.