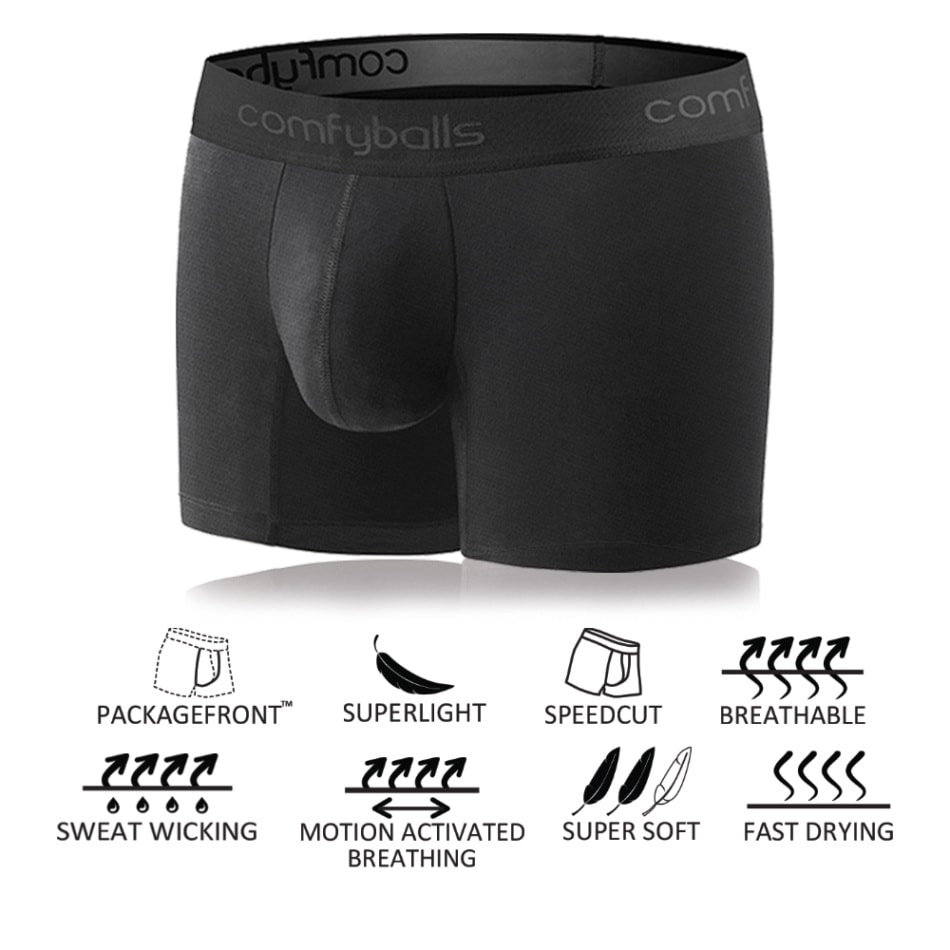 Our most advanced creation. Ever.
The ultimate boxer when you need to perform at your best. Superlight is the worlds lightest boxer and weighs only 52 grams (Regular size M). This is combined with all the tech that Comfyballs is known for, such as PackageFront® and excellent breathability. This is the perfect choice for when you need to make every gram count!
Long
Our most popular choice and about 70% of our customers pick the Long version. This is the most common length of boxers seen around the world and what most customers choose if they have used normal boxers previously. We recommend choosing long if you're trying Comfyballs for the first time!
Regular
The Regular version remains a solid pick for 30% of our customers and give our comfort in a shorter format. This is more of a trunk and reduces the length of the legs. We advice using this if you prefer trunks over boxers.